Skip to Content
Electric Gate Systems
Gates are the finishing touch on any fencing system, offering access and security for your backyard, driveway, or business property.
At California Fence and Supply, we carry a full range of gate systems, including chain-link fencing gates, ornamental metal gates, electric gate systems, and more. Our skilled team will work with you to help you determine which type of fencing system is right for you and what material to use.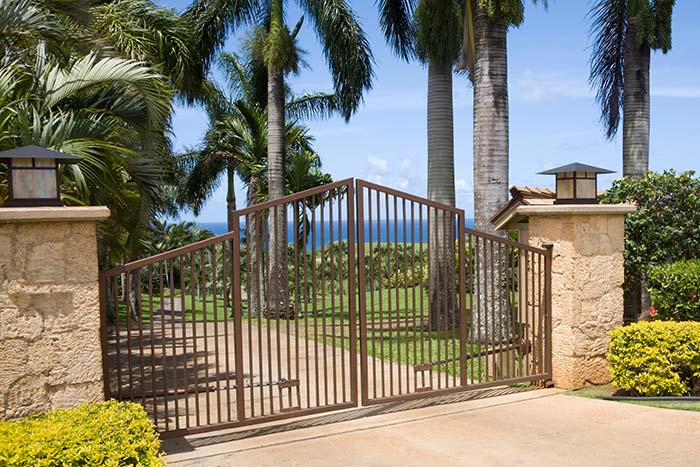 Gate Designs
As you decide which type and design of gate is right for you, you'll need to take into consideration a wide range of factors, including frequency of use, desired aesthetic, and the surrounding space available. If you have a large gate covering a driveway, a sliding system might be the ideal way to open the gate without interfering with the vehicle awaiting entry. A single swing gate is meanwhile a popular choice for smaller backyard gates for pedestrian traffic.
Our skilled fence contractors and fabricators can build these types of gates in any size to fit your specific needs, crafting the perfect entryway for your yard, driveway, or business.
Types of Gates:
Single swing: Single swing gates have hinges along one side and consist of one solid piece. They can be used in driveways, backyards, front entrances, and more.
Double swing: Double swing gates consist of two solid pieces that latch in the middle and have hinges on each side. They take up less space when opening than single swing gates and often provide a sense of grandeur and elegance.
Sliding: Sliding gates are an ideal gate system for large driveway gates, sliding easily out of the way along the fence instead of opening inward or outward.
Cantilever: Used for large commercial applications, the cantilever gate system offers a sliding functionality and strong security, serving as a reliable protection of your property.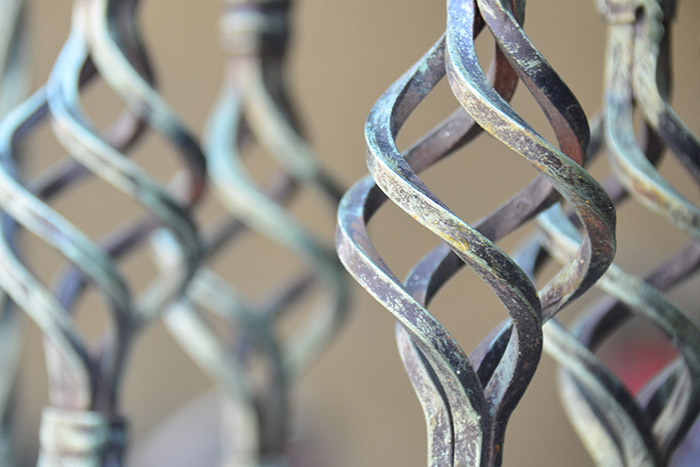 Gate and Fence Materials
Once you've settled on the design for your gate system, our skilled team of fencing contractors can get to work building your ideal gate from wrought iron, chain-link, or wood.
Whether your primary focus is home security or beauty and aesthetics, our team can craft the perfect electric or non-electric gate system for your needs.
Materials Used:
Wrought iron: For the ultimate entrance, ornamental metal gates—with optional automated entry systems—are popular installations in upscale residences, country estates, limited-access neighborhoods, condominium complexes, and ranches or businesses. Wrought iron offers exceptional security and beauty, with options for more ornate, flowery designs or simple, clean lines.
Chain-link: Chain-link fences are commonly used both in industrial applications and residential yards. We can craft large, sliding chain-link gates for entrances to industrial sites or small, single swing chain-link gates for entering and exiting your backyard.
Wood: We also install wood fencing systems, whether automated or manual, providing enhanced privacy and a rustic, traditional look.
EXPERIENCE THE FENCING THAT BUILT OUR REPUTATION