Skip to Content
Chain-Link Fences and Installation
Chain-link is the best-selling fencing system in the world—and for good reason. It's perhaps the most effective yet economical fencing barrier available today. With its low maintenance, easy installation, and affordability, chain-link fencing is a common choice for fencing in yards for pets or kids to play.
At California Fence and Supply, we install chain-link that is known for its strength and durability and offers the most affordable way to protect children, control pets, and protect your property and assets. Our skilled team serves homeowners and businesses throughout the South Bay, helping you find the right fencing solution for your needs.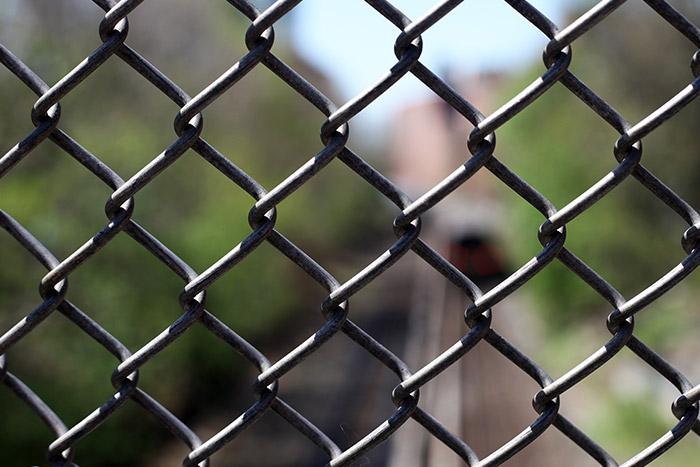 Benefits of Chain-Link Fencing
Chain-link fencing is made up of interlocking steel wires, galvanized to resist rust and deterioration. This type of fencing is used for many applications, including playgrounds, backyards, industrial areas, sports fields, airports, and more.
It's easy to see why chain-link fencing is the best-selling fencing system in the world. But that doesn't necessarily mean it's the right fencing solution for you. If you're looking for a privacy fence that shields you from the view of passersby or a more elegant appearance, chain-link fencing may not be for you. Our team at California Fence and Supply also provides fencing installation for wrought iron fences, security fences, electric gates, and more.
Benefits Include:
Affordability: The number one benefit of chain-link fencing that has homeowners and business owners turning to it time and again is the cost. Chain-link fencing is extremely affordable for its effectiveness, providing strength and durability without a high price tag.
Easy installation: Chain-link fencing is easy and straightforward to install, meaning our skilled team of fencing contractors can get the job done quickly and get out of your hair in no time.
Low maintenance: Unlike some other types of fencing, chain-link fencing requires little to no maintenance, lasting many years without any signs of deterioration. The galvanized metal on chain-link fencing resists rust, and pests like termites have no effect on the metal.
Effectiveness: Chain-link fences are very effective at protecting children and keeping pets in your yard without completely closing off the sight line beyond the yard.
Versatile appearance choices: Chain-link fences now come in a range of styles, allowing you to select the variety that's right for your yard. Choose from the standard silver steel color or color-coated fences, as well as the thickness and style of the fencing material.
Chain-Link Fence Installation
Our team at California Fence and Supply provides affordable, high-quality fencing installation for chain-link fences and other metal fences. We work efficiently and with attention to detail, leaving you with a fencing system that enhances your property and provides protection.
EXPERIENCE THE FENCING THAT BUILT OUR REPUTATION